Our renovation service is very comprehensive, including all aspects of cleaning, damage restoration and stain removal.

All re-fixing is carried out using approved ground anchor systems required by cemetery authorities,
and the National Association of Monumental Masons (N.A.M.M).

We also specialise in additional lettering, ensuring a near to perfect match of the new lettering to the existing using
traditional methods and computer technology with printed proofs provided for clients to approve prior to cutting.
This marble memorial was in a very poor state, being heavily weathered and deeply stained.
The inscription was unable to be read, and was erased and re-cut and painted.
The overall result is excellent and will last for years to come
This yorkstone kerbset memorial was fully renovated, with a headstone added and the existing inscription relocated. With added chippings, the overall result is a memorial that looks better than it did when new.
This marble memorial was fully renovated, with an added inscription and re-fixed, with new green chippings.
The results speak for themselves.
This large granite column memorial was cleaned thoroughly, and the inscriptions re-painted.
It now stands proud in the cemetery.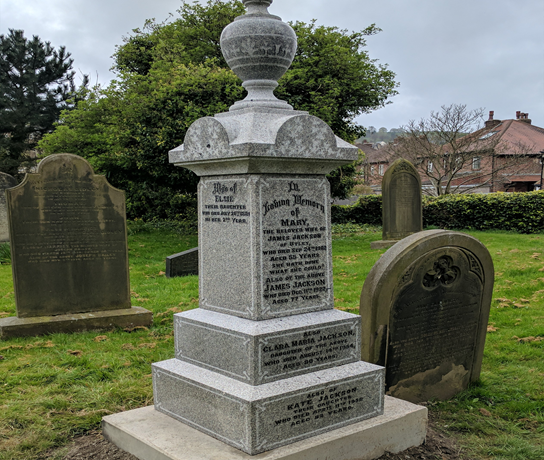 This small marble scroll memorial was thought to be beyond repair by the family, but was thoroughly renovated and re-lettered for outstanding results.